ISO Certificate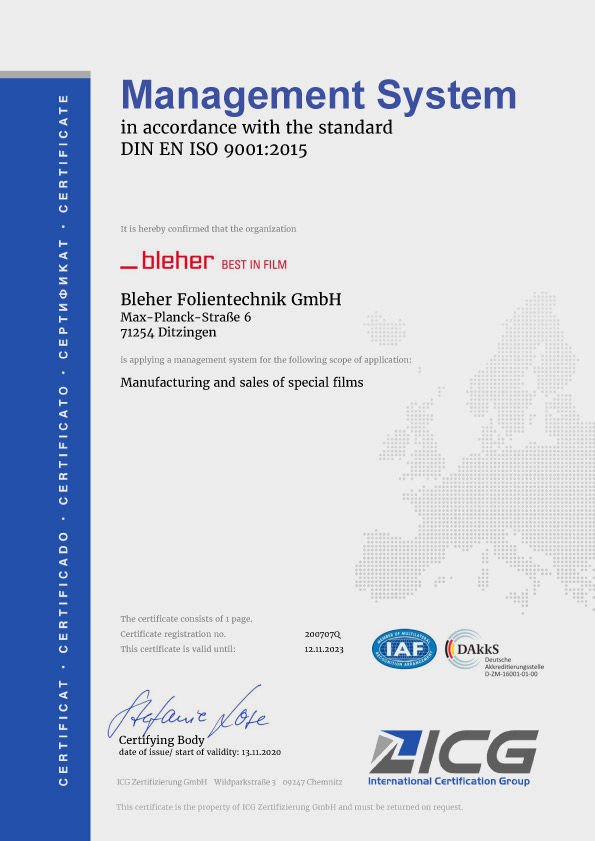 We are certified according to DIN EN ISO 9001:2015.
The ISO 9001 certifies the existence of a quality management system and thus guarantees a high level of quality.
Our certificates have the following scope: production and distribution of special films.
The consequent implementation and regular review of the specifications are a guarantee for our customers for a maximum of reliability and quality.
The ISO certification as well as the associated annual audits by ICG document our high quality standards and make them measurable.